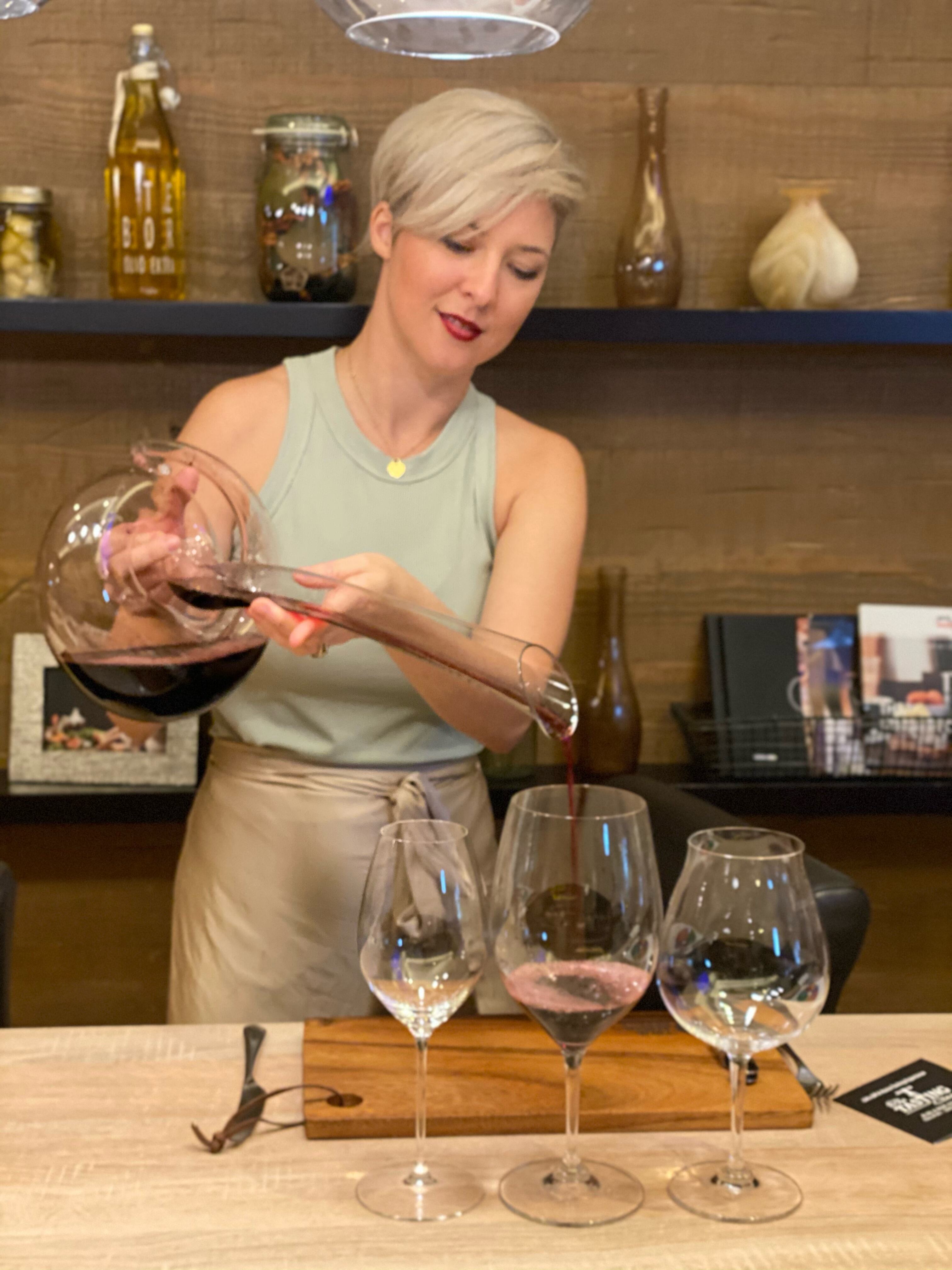 Where Education & Entertainment Meet
The Tasting Class is the first company in the UAE dedicated to bringing people together through educational and entertaining F&B experiences. It hosts more than 200 wine and spirit tasting experiences in the UAE each year, provides hospitality consultancy and staff training, while also putting more than 2,000 students through the internationally acclaimed Wine and Spirit Education Trust curriculum.
About our founder, Lindsay
Lindsay came to the UAE to join Dubai's glittering five-star hotel repertoire but has made her biggest impact in the industry since launching The Tasting Class in 2015 which, today, delivers more than 200 tasting experiences annually. In 2017, Lindsay made WSET available to both trade and consumers for the first time and by 2021 launched the UAE Vine Festival, the first nationwide wine festival in the Middle East. Trivers was named in Caterer Middle East's 50 most influential people in the Middle East F&B trade in 2019, the most influential women in Middle East F&B trade by Caterer in 2019, 2021 & 2022, and was a judge of the Caterer Middle East Awards in 2020 and 2021. A true pioneer, Lindsay is now synonymous with wine and spirit education and experiences in the UAE, recently referred to as 'The Wine Lady' by What's On, and trusted by consumers, brands and venues alike to deliver exceptional epicurean, educational experiences.
The Tasting Class is dedicated to providing drinking and dining experiences that are not only educational, but also very entertaining. Leaving you a little wiser and a lot happier than before you arrived.